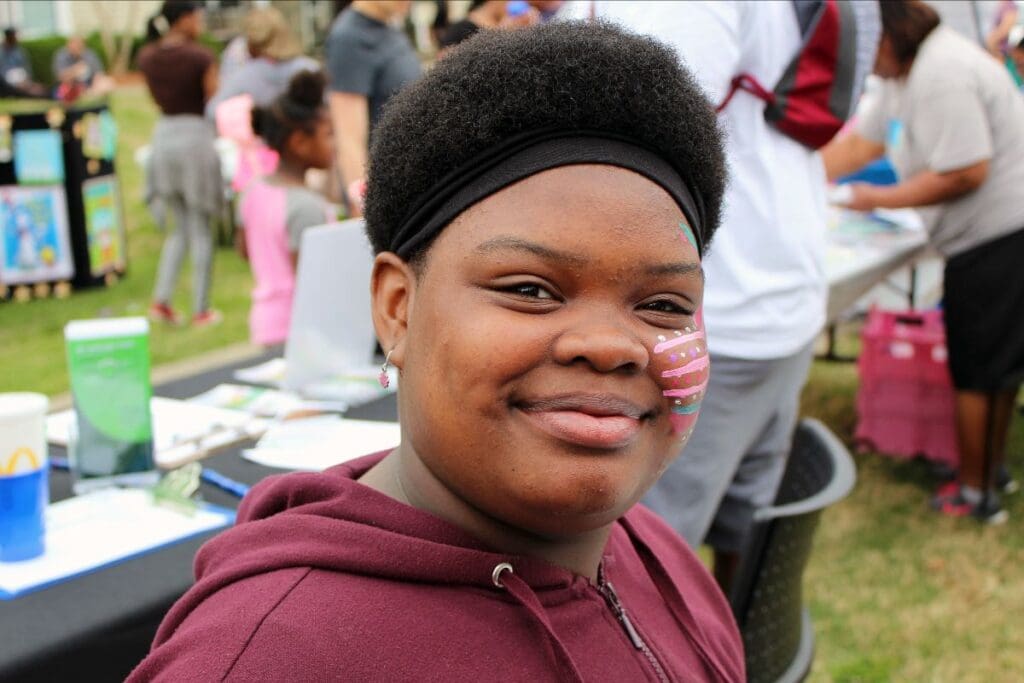 It can be hard right now to find the right words to say. As we've watched protests break out around the country regarding racial injustices of all kinds while continuing to grapple with the reality of a global pandemic that disproportionately affects African Americans, there is so much that could be said. As an organization both the residents we serve and our staff are majority African American, and the severity of these issues is not lost on us.
However, we also know that these issues are not new. Disparities in healthcare, police violence, inequities in education, the failures of our social service system are all long-term consequences of racist structures and systems that have been codified into our laws and policies since the founding of our country. Racism affects our families, our staff, and our organization on a regular basis. The truth is if you really want to be anti-racist, you will be outraged all the time.
Which is why right now, we are not talking about our anger. We are talking about joy. Because in the midst of so much pain and oppression and anger, joy is a revolutionary act. Joy does not mean that we ignore the pain of the world around us, but it does mean we are grounded in a deeper understanding of who we are and our inherent worth. While systems and policies may devalue black lives and experiences, grounding in joy and care reminds us that our lives are worthy and important and should be celebrated. Taking care of ourselves and honoring our bodies is its own form of rebellion in a world that tells us our lives are expendable.
Starting Monday, we are kicking off our Virtual Summer Programming series (You can follow along, too, on Instagram (@STOProgramming) and Facebook (facebook.com/STOProgramming)). Continued social distancing measures mean that we cannot have our normal crowded community rooms filled with excited kids for Super Summer Camp. Instead, our staff quickly pivoted, creating a Virtual Super Summer Camp series that will go out each weekday on Instagram Live and be shared on multiple social media platforms. Each day will follow a different theme, helping our kids ground themselves in mindfulness practices, creating art projects as a family, taking nature walks or performing science experiments around their homes, and participating in dance fitness classes, just to name a few things. As families continue to grapple with the long-terms effects of all that is going on in the world, we hope these daily activities will provide important moments of joy and connection.
In addition, our partners at The Holding Co. reached out to us about creating a self-care series, specifically designed for our residents, that we could release on social media. While many self-care practices are grounded in consumerism and try to convince individuals that they need to buy a lot of products to care for themselves, we wanted to help our residents create self-care habits that didn't require additional money or items by providing small daily exercises to help participants connect to themselves, their families, and their communities for strength and care. Most importantly, we want to remind them that they deserve to carve out time for their own care, joy, and gratitude.
Finally, we are ensuring that our staff also has opportunities to build their self-care habits. We have transformed our weekly staff meetings to make sure we have opportunities to connect with each other at the beginning of the meeting about how we are feeling and what we are experiencing and spend the second half in a virtual yoga session, allowing us to connect to our bodies and our breath, both as a means of grounding ourselves and releasing anxiety after what are often long weeks of caring for others. As an organization, we know we are in this fight for the long-haul, and we can only sustain the needed energy if we are taking care of ourselves.
There is so much in our world right now that should make us angry and sad, and I hope that we never stop decrying injustices that we see and challenging systems that perpetuate inequality and harm. But, I also hope we are taking care of our bodies, our minds, and our spirits – especially in the midst of chaos – and ensuring that we are sustained and prepared for the long journey toward justice and equality. This fight is not for a few days, a few weeks, a few months, or even a few years, and committing to joy and care is not only a way to sustain us in the fight but is also a reminder that we are worth fighting for.