It is truly hard to believe that it has been a whole year since we sent out our 2021 Year in Review. So much in our world and work has shifted over the past few years and sometimes it feels like we are moving at lightning speed. But as we look back on this year, we cannot help but be grateful.
We moved deeper into our resident-centered advocacy work, building out fellowships to support residents in their own advocacy and leadership journeys and providing opportunities for residents to share their stories with lawmakers, in policy papers, and with community leaders. We expanded our cash work beyond The Magnolia Mother's Trust to provide cash disbursements to families affected by the Jackson Water Crisis honoring our residents' voices who said it was cash, not material donations, that would support them more in emergencies. We expanded our footprint and continued to be recognized as national and local leader on cash disbursements and developing community-centered programming.
And there's so much more in store for 2023 – including Springboard's 10th birthday, which we will be celebrating all year long. We are so grateful to count you as a partner on this journey and look forward to continuing forward together. But for now, take some time with us to celebrate all that happened in this past year.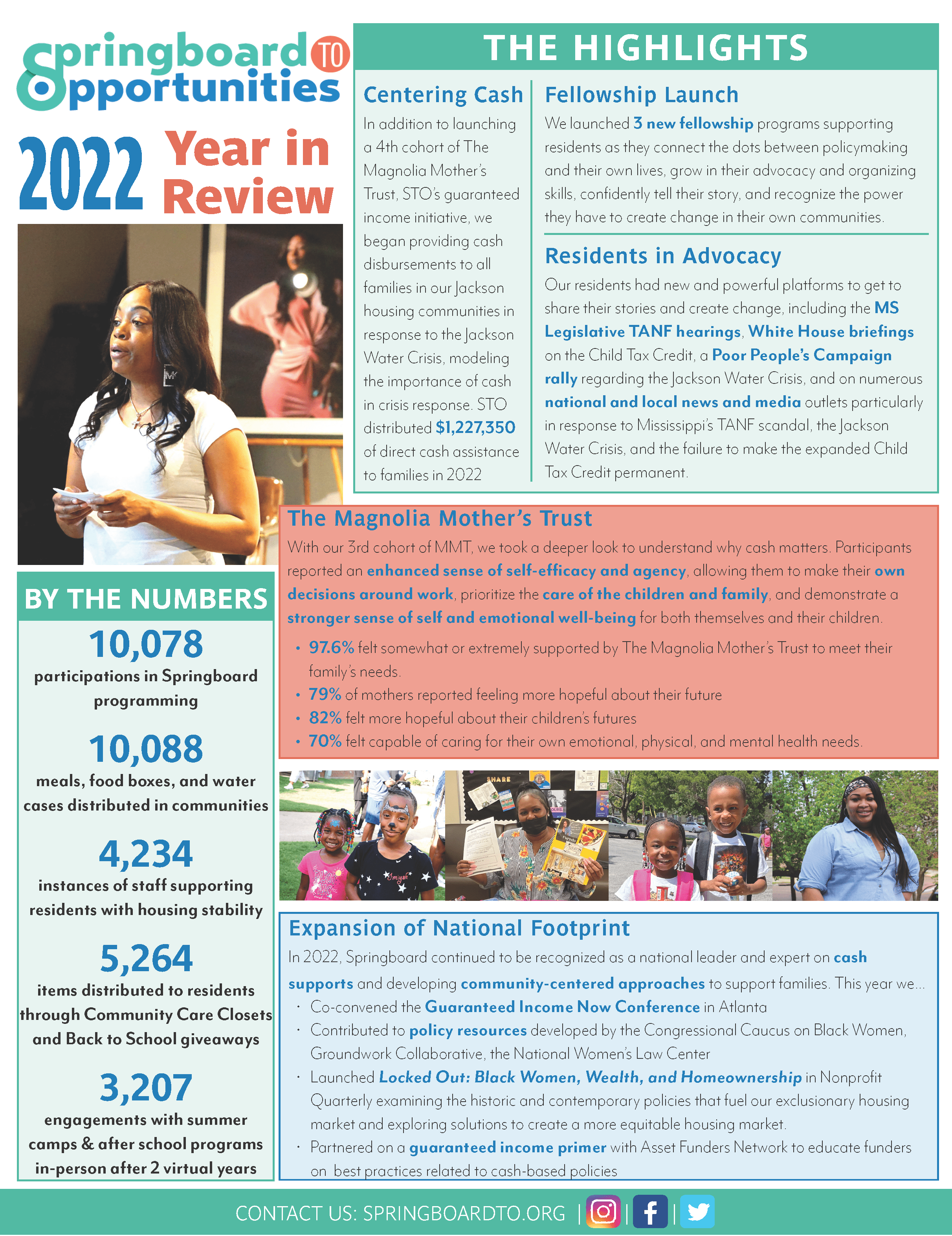 2022 Year in Review
Download